Father's Day Gifting Guide for 2023: The Best Gifts
Father's Day Gifting Guide for 2023: The Best Gifts
Father's Day is almost here (For slackers, it's June 18th)! Instead of running to Walmart for last-minute gift-card purchases for your father, why not be prepared weeks in advance? For today's post, we've scoured the internet for unique and fun Father's Day gifting ideas that your old man would appreciate. Now without further ado…
Gift Idea #1: Mr. Jones Watches A Perfectly Useless Afternoon – $245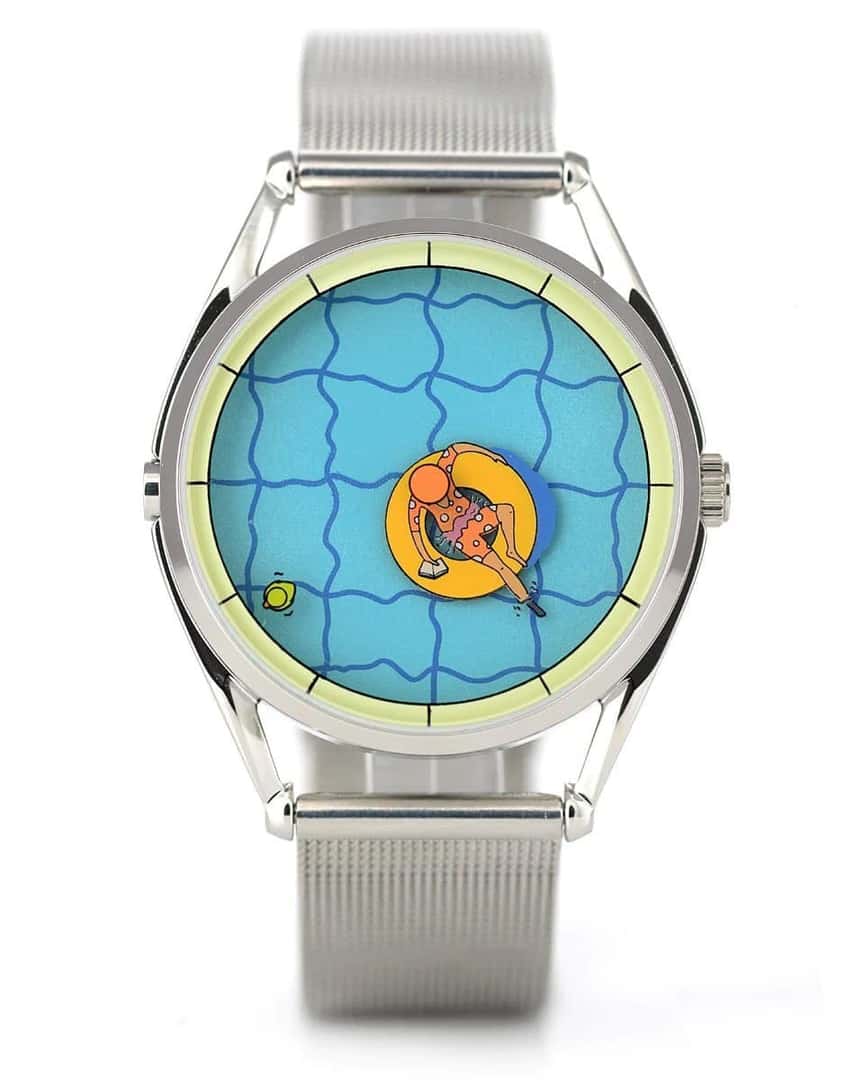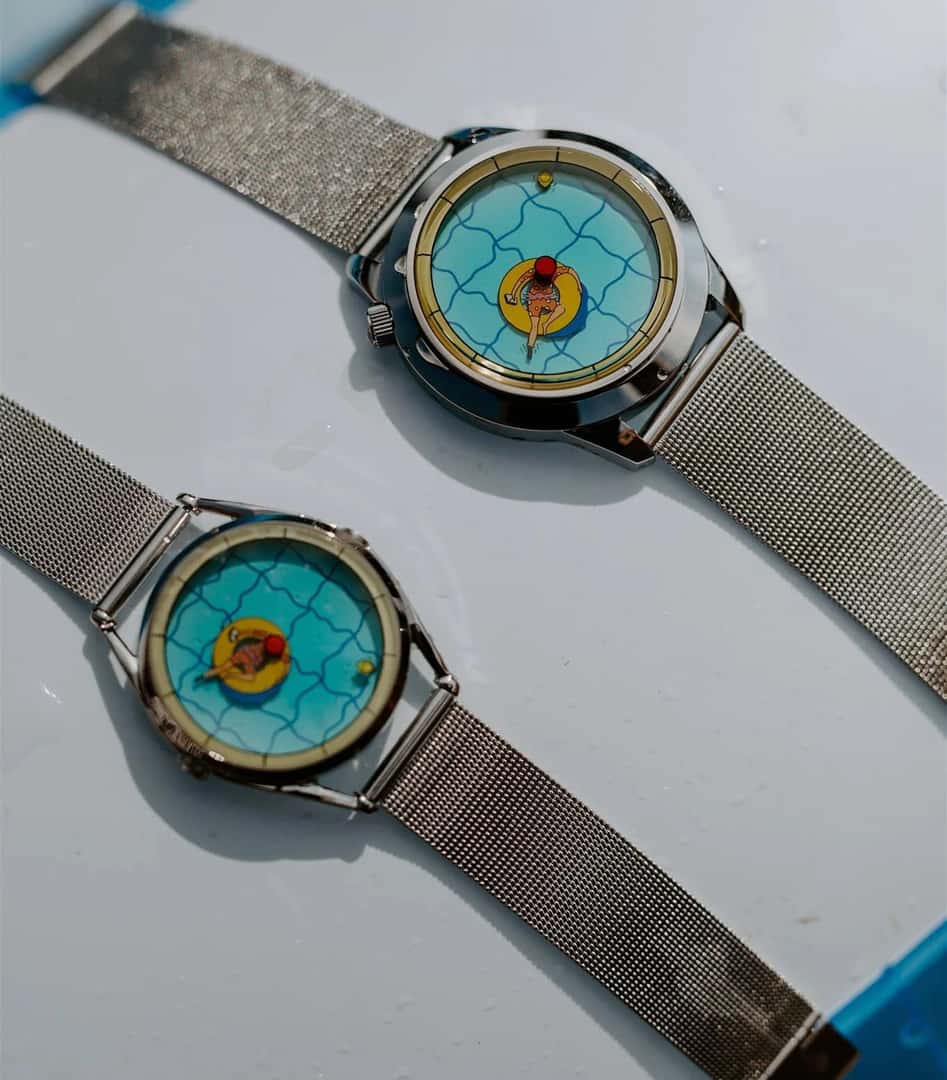 Not everyone can afford a $19,000 + Devon 1F Tread for their father on Father's Day. The next best thing? Take a look at Mr. Jones Watches's "A Perfectly Useless Afternoon". Handcrafted and designed in London, this unique watch starts at an affordable $245, and will surely spark conversations throughout your Father's Day. How do you read the time? Simple. The outstretched leg points to the hour, while the rubber duckie points to the minutes. If your Dad is not much of a swimmer, check out the "Beam Me Up!" watch! Instead of a swimmer and a rubber duckie, the Beam Me Up! replaces them with a UFO and a cow! Regardless of which one you choose, these unique, quirky, and fun watches will surely be appreciated.
Gift Idea #2: Back to the Future Delorean Lego Set – $200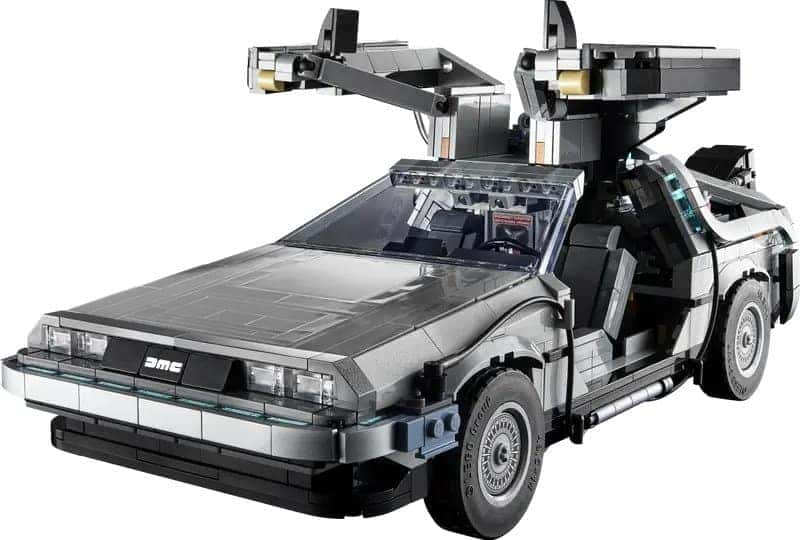 Whether your Dad admits it or not, he's secretly obsessed with Legos. Okay, maybe he's not obsessed but who doesn't appreciate some good eye candy? Sure, you could just buy a pre-built Back to the Future Delorean replica model, but what's the fun in that? Make your Father work for it! Jokes aside, the Back to the Future Delorean Lego Set is highly rated and sought after as it's a high-quality item with many features and neat little gimmicks such as the battery-powered flux capacitor (won't take you back in time however). The Back to the Future Delorean can also be configured in its Back to the Future Part 1, 2, and 3 forms! I'd order one quickly though as it seems many sons have the same idea, and the item is in back order, and ships June 2nd! If the Delorean is out of stock by the time you read this, check out the Ghost Busters Ecto-1 Set for that extra hit of 80's nostalgia.
Gift Idea #3: Indoor Golf Putting Mat with Electric Ball Return – $74.99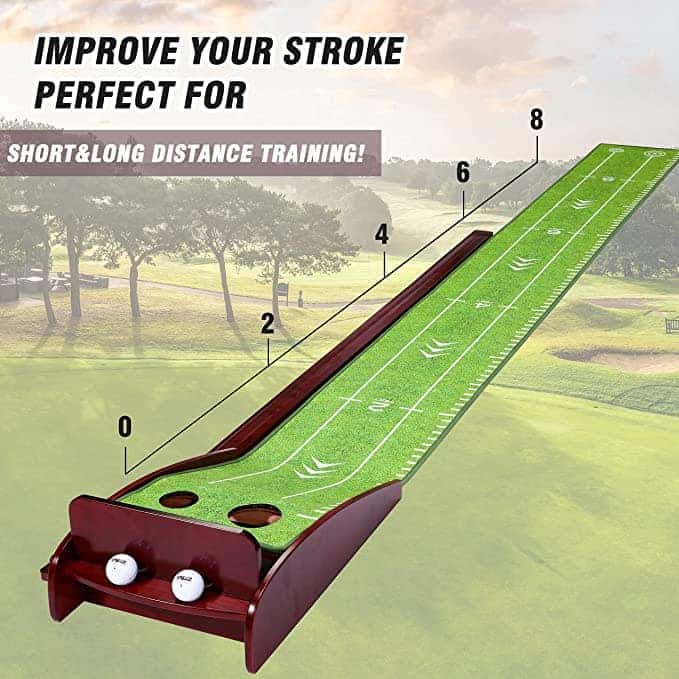 If you live in the DMV, chances are, your Father either loves to play golf or has never pulled the trigger on golfing. For those golf connoisseurs, take a look at this Indoor Golf Mat with Electric Ball Return!  Extremely affordable, this indoor golf mat is highly portable and will surely hone those putting skills!
Gift Idea #4: FIZZICS FZ403 DraftPour Beer Dispenser – $124.99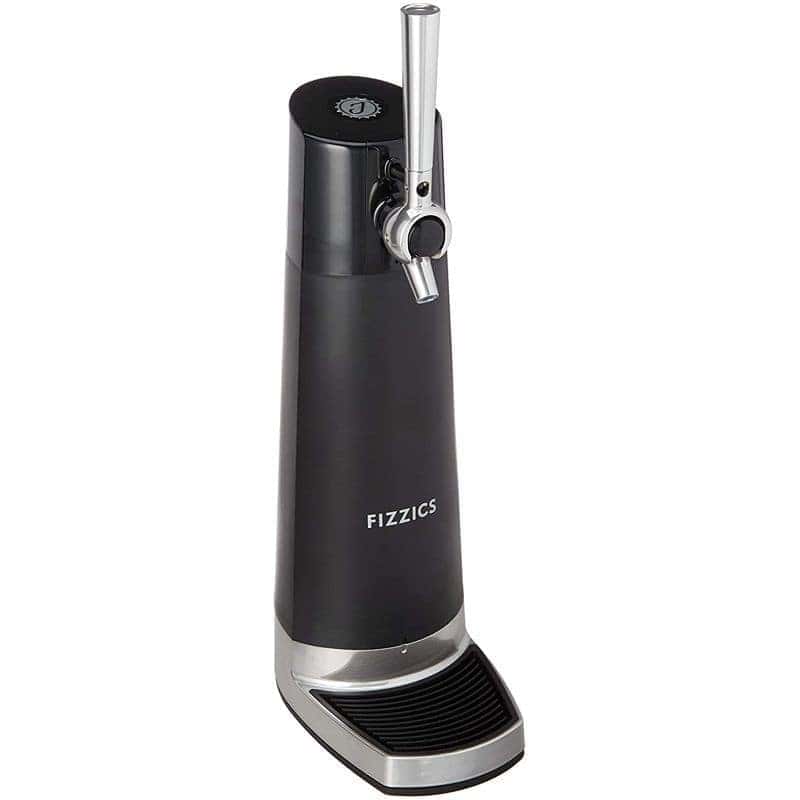 I love beer, my Dad loves beer, and everyone loves beer. And if they don't, they will after using the FIZZICS FZ403 DraftPour Beer Dispenser. Being a beer snob, I know what you're thinking. "Keep these weird gadgets out of the sacred art that is drinking beer!" I get it, I really do. But if there's something out there that'll make beer taste better, you can bet I'll try it out. In fact, I might buy one today!  FIZZICS claims "IPAs are more citrusy, stouts are more creamy and lagers are more crisp. It's the product of years of R&D and our relentless drive to deliver a premium beer experience to you."
If the Beer Dispenser isn't to your liking, just refund it and give your dad $124.99 worth of craft beer. I recommend Dragon's Milk Bourbon Barrel-Aged Stout (I found them at my local Wegman's and Total Wine). Either way, it's a win-win!
Gift Idea #5: Stanley Classic Vacuum French Press- $70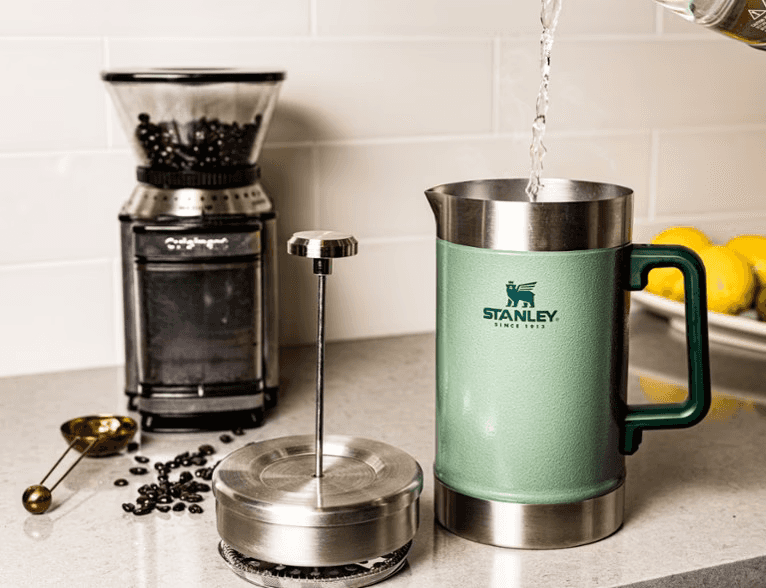 It's a little pricey at $70, but this Staleny Classic Vaccum French Press is made with quality stainless steel and is double-insulated! Dishwasher-safe and solidly built, this French Press will brew your Father's favorite blend of coffee – indoors and in the wild outdoors.
Honorable Mention: Swiss Advance Travel Fork – $8.95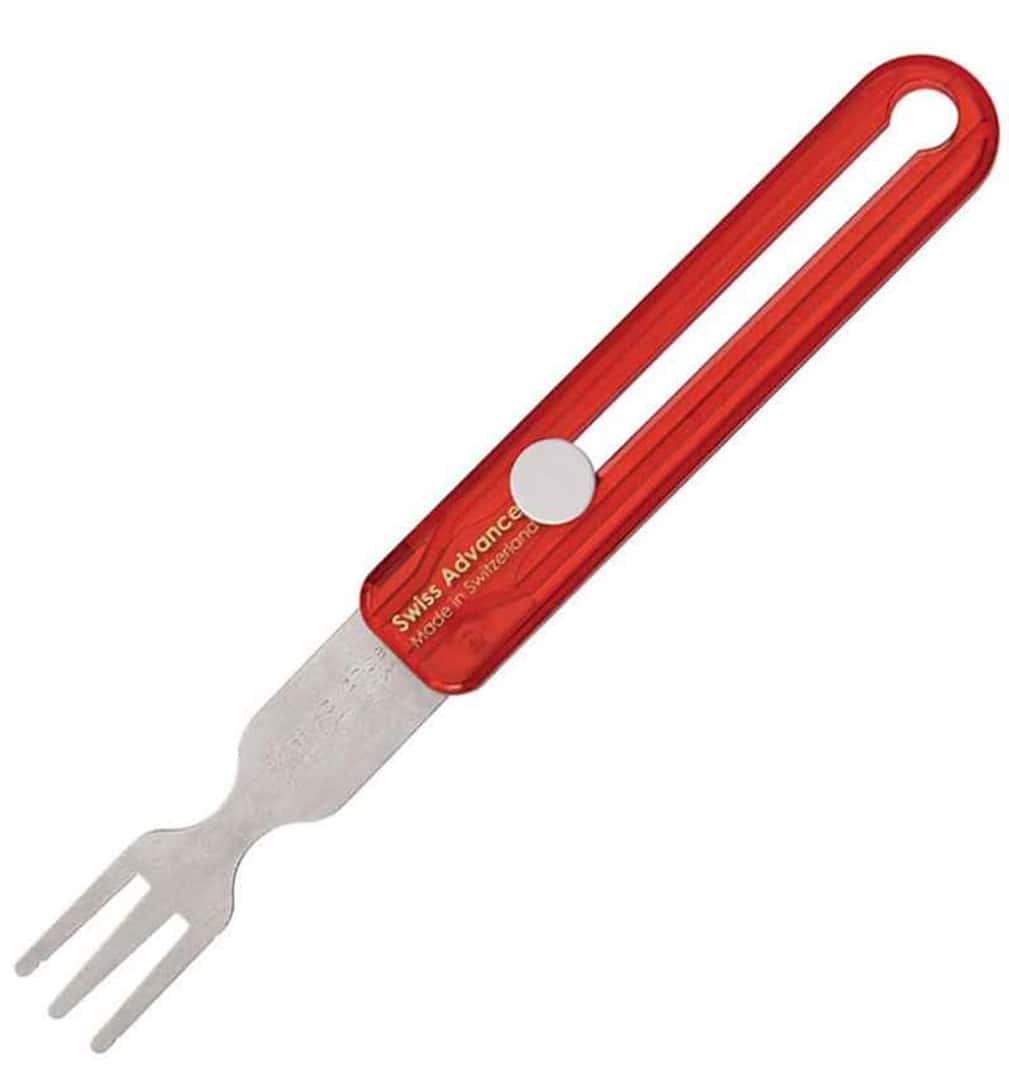 Does your Father like to travel? Does he like tacti-cool gadgets and gizmos? Take a look at the Swiss Advance Travel Fork! Dishwasher safe, and built with quality stainless steel, there's nothing out there this fork can't..well..fork.
Honorable Mention: Sockolagie Socks – $14.00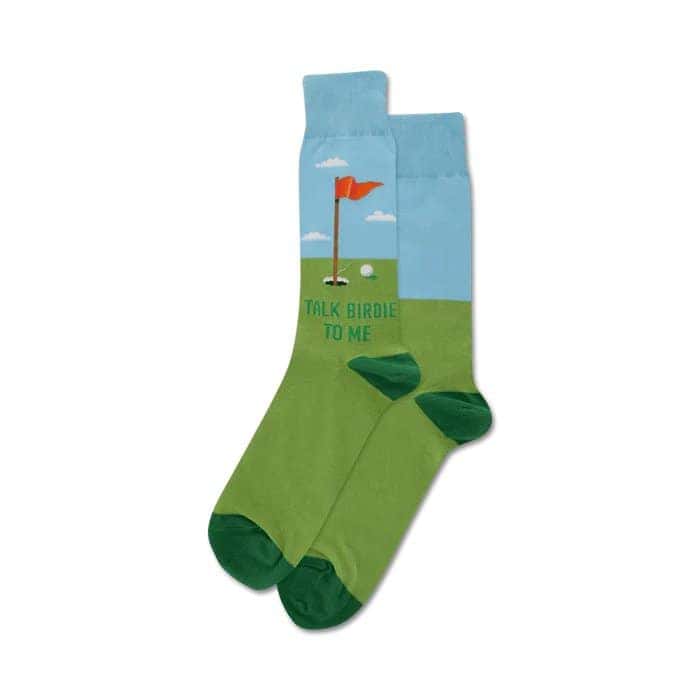 These Sockolagie Socks are high quality, stretchy, and quirky. "nuff said.
Did you enjoy our list of 2023 Father's Day Gifts? Let us know in the comments below!
Do note that we currently have Memorial Day Deals and Specials at our Safford Brown CDJR Sterling, Virginia location!